DETTMEYER FINDS EFFICIENCY AND EMOTION WITH HAWK CLASS-X GLASS
When director of photography Willy Dettmeyer conceived the images for The Gryphon (Der Greif), he imagined an analog visual signature that spoke of the 1990s – strong colors, hard light and backlight – and a classic approach to visual storytelling. Think E.T.: The Extra-Terrestrial, shot by Allen Daviau, ASC.
The Gryphon is a six-episode limited series based on a popular young adult novel, currently airing on Amazon Prime. It depicts a 16-year-old boy who must confront his family's dark past and travel to a parallel world to do battle.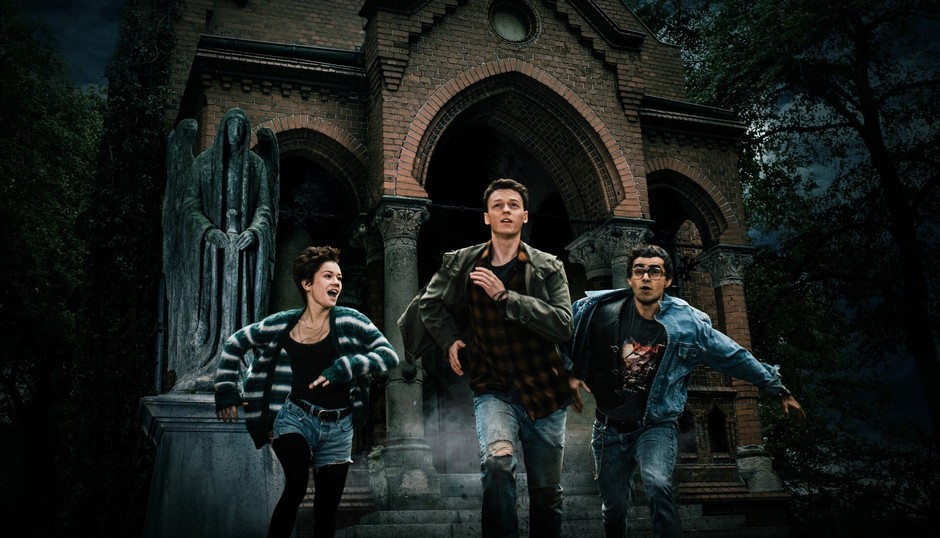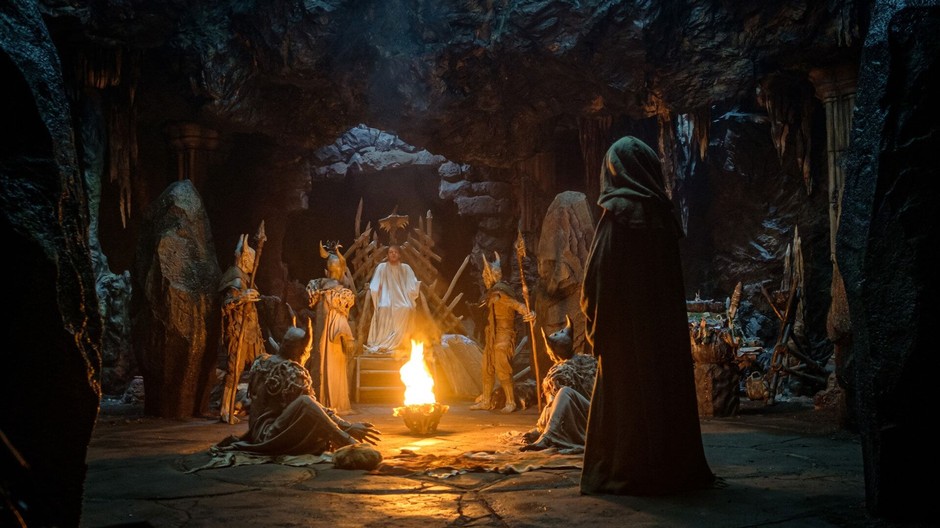 "The Gryphon is not only fantasy," says Dettmeyer. "It's also a portrait of pop culture in the 1990s. It was important to create fascination without taking itself too seriously – balancing charm and believability."
But Dettmeyer and director Sebastian Marka agreed that classic 2x anamorphic photography using the Arri Alexa could deliver the right look, with careful attention to lighting and the right amount of grain added in post. The right lenses would bring everything together. The initial thought was a vintage set of a type used commonly in the 1990s, to avoid excessive sharpness. Availability was limited, however, until Dettmeyer inquired at Vantage Berlin. After testing every option offered by Hawk, including V‑Lite, MiniHawk, Vintage'74 and Hawk65, Dettmeyer realized the answer was clear.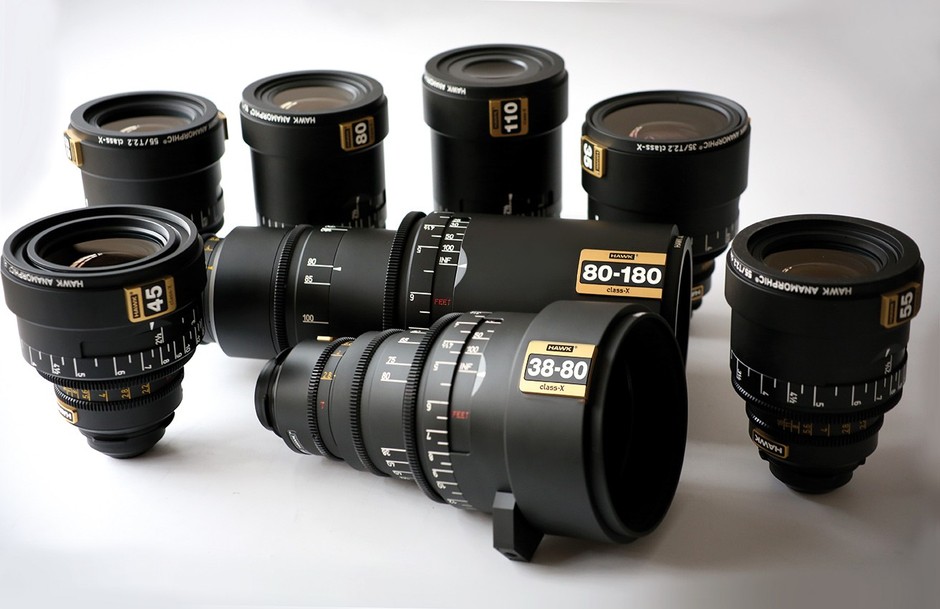 "The Hawk class-X was the obvious choice," he says. "They're not actually vintage, but they provide a very controllable vintage look, with a slightly softer, very analog feel with center spot focus effect, chromatic aberration, distortion, flare and so on. We weren't looking for distorted faces, glowing highlights or heavy breathing. The class-X have a brilliant quality without being too much."
The practical advantages are also numerous, says Dettmeyer, which helped with the tight television schedule and budget – about 100 days, mostly done at Studio Babelsberg.
Cinematographer Willy Dettmeyer on set in the hills of Tenerife
"The T stop of 2.2 and the close focus are far superior to vintage sets," he says. "There's a wide range of focal lengths, from 28 mm to 140 mm, including a macro, plus two zooms, 38 – 80mm and 80 – 180mm, which match surprisingly well with the primes. That meant I could equip several cameras or even a second unit at the same time – flexibility I would never have with vintage lenses, which often have weak mechanics and poor color consistency. And the size and weight of the class-X worked well with Steadicam, gimbal systems and handheld, which we used often."
The extraordinary close-focus capability of the class-X glass allowed Dettmeyer to efficiently combine closeups with medium frames, or medium shots with wide shots. "It's just that simple," he says. "The better your close focus, the more freely you can work, and the more exciting shots you can achieve, without stopping to bring in a diopter. It's a big advantage.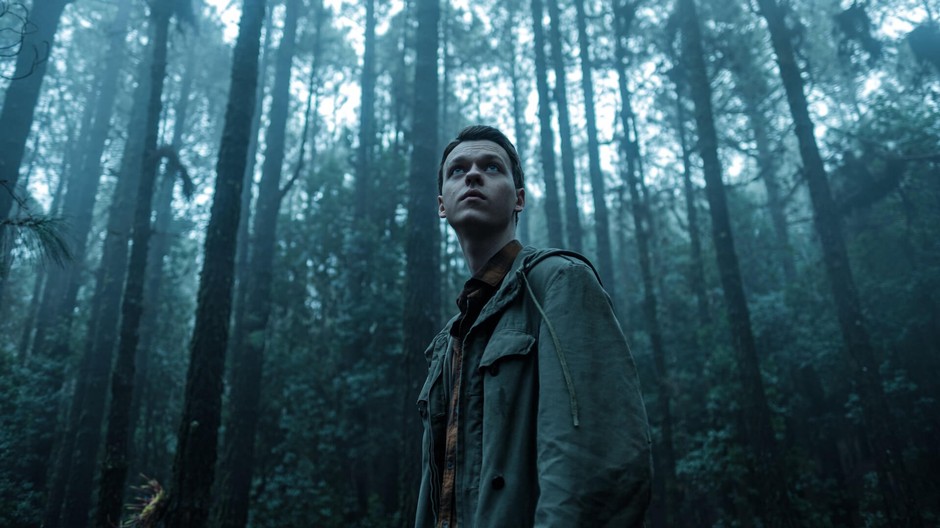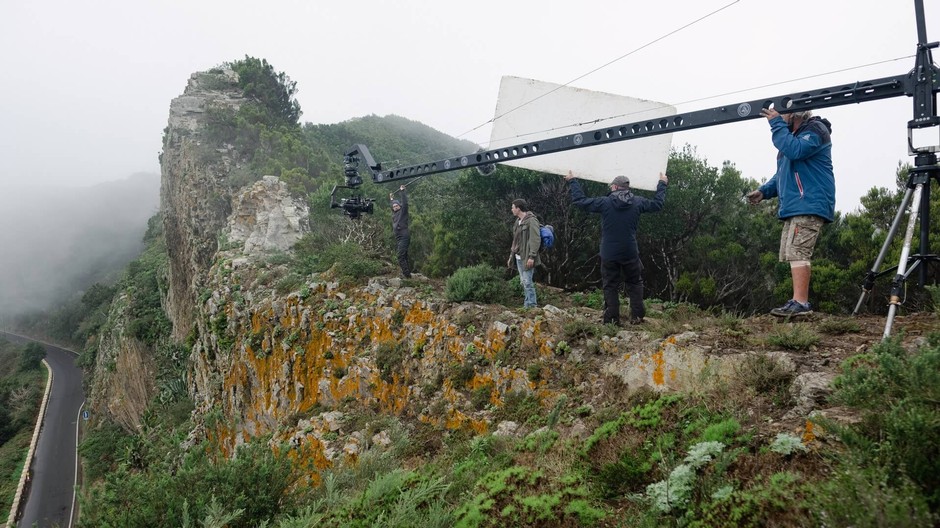 "I was also pleasantly surprised that I could use the class-X lenses wide open, which is a big help in less than optimal lighting conditions," he says. "Of course there are differences between T 5.6 and wide open, but because of my tests, I was aware and could use those differences as a visual tool depending on the scene."
All camera equipment on The Gryphon was provided by Vantage Berlin, which also hosted Dettmeyer's preproduction tests, done with the help of the camera operator Clemens Becker. "I'm extremely grateful to Marco Susic, Director of Vantage Berlin," says Dettmeyer. "I felt very welcome, and thoroughly enjoyed our collaboration. They did everything they could to make our ideas into possibilities, supporting us throughout the shoot. I'm glad the other lenses we considered were not available – the look of the Hawk class-X was the best decision and the journey to get there with Vantage was incredibly instructive.

"I started in the film business in the 1990s," he says. "Everything was shot on film, which gave your pictures life and magic right out of the box. Today, you start with a very clean and technically perfect digital signal. These lenses create a texture and give you some magic and emotion right out of the box."
Watch the trailer here .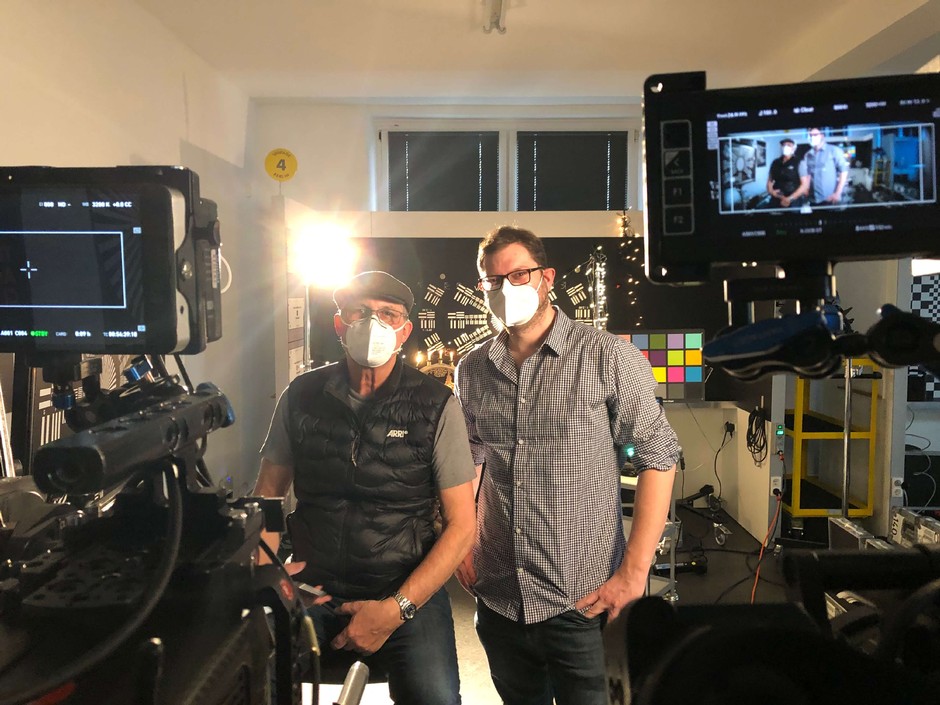 Camera operator Klemens Becker (left) and Willy Dettmeyer (right) testing at Vantage Berlin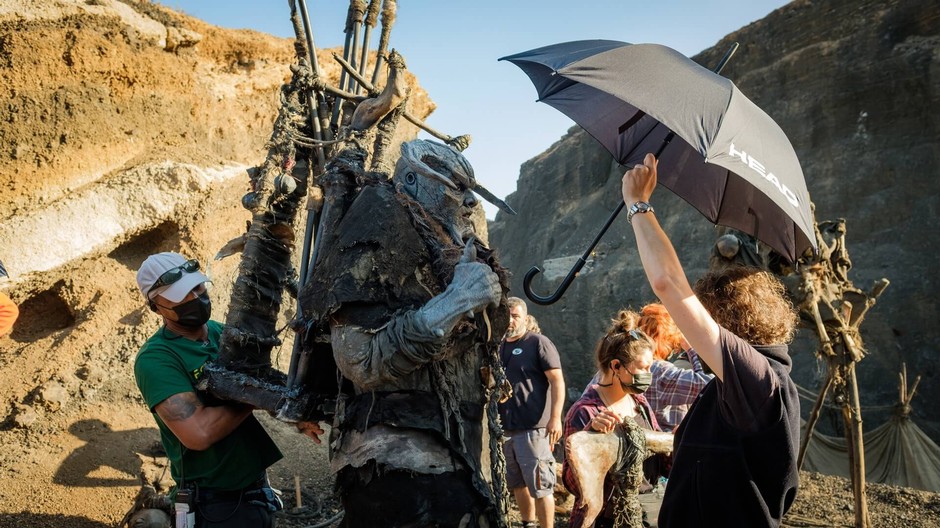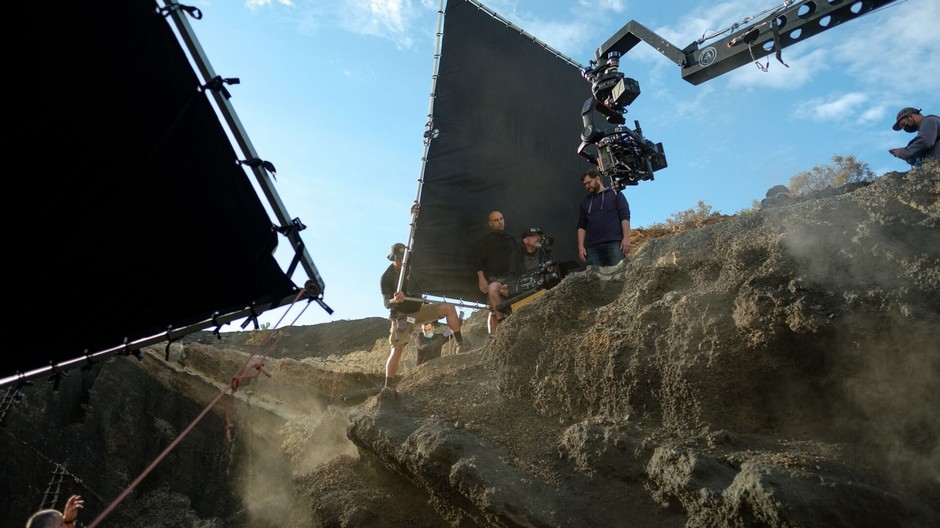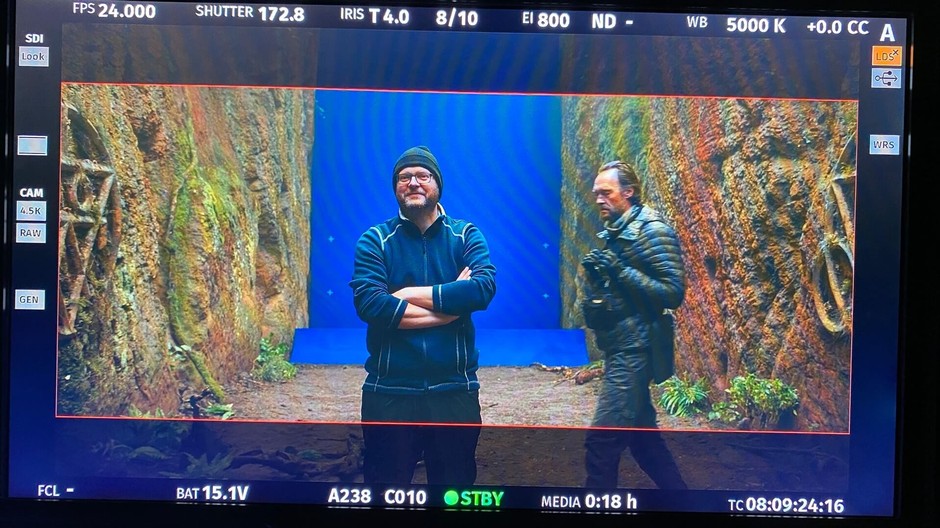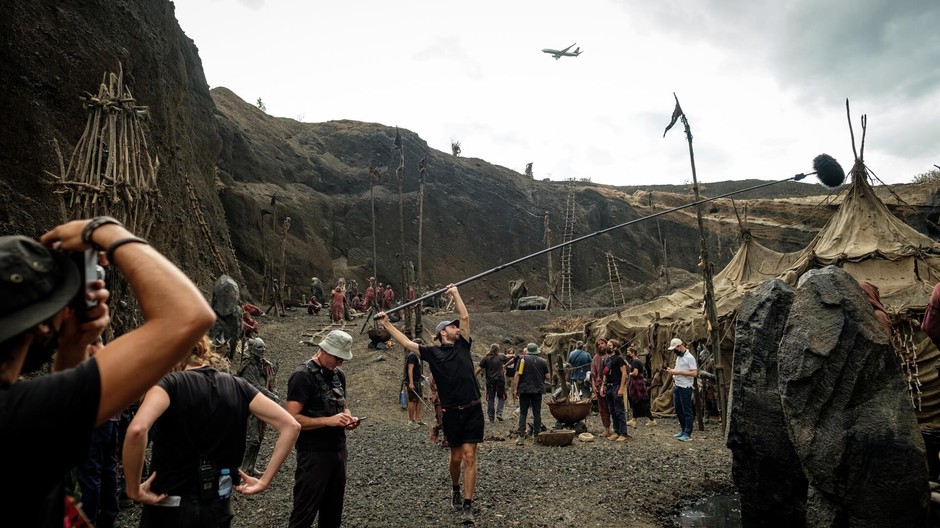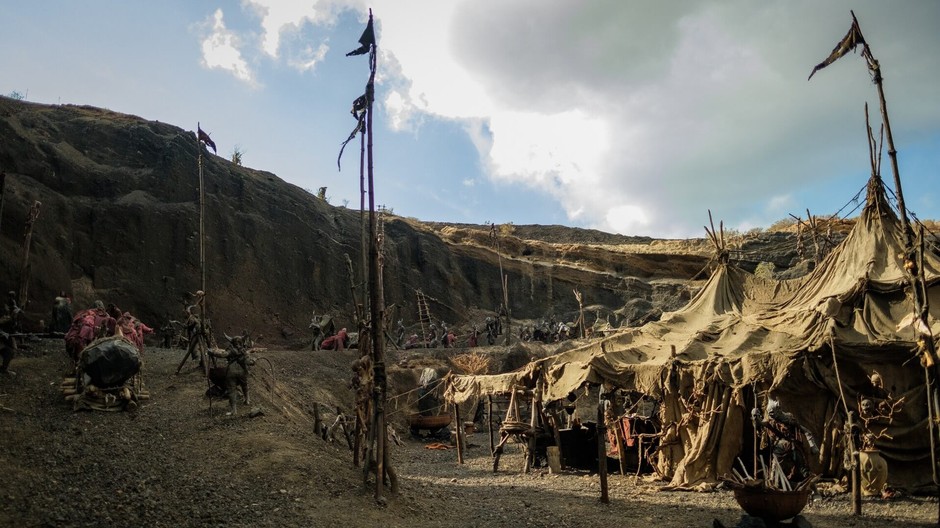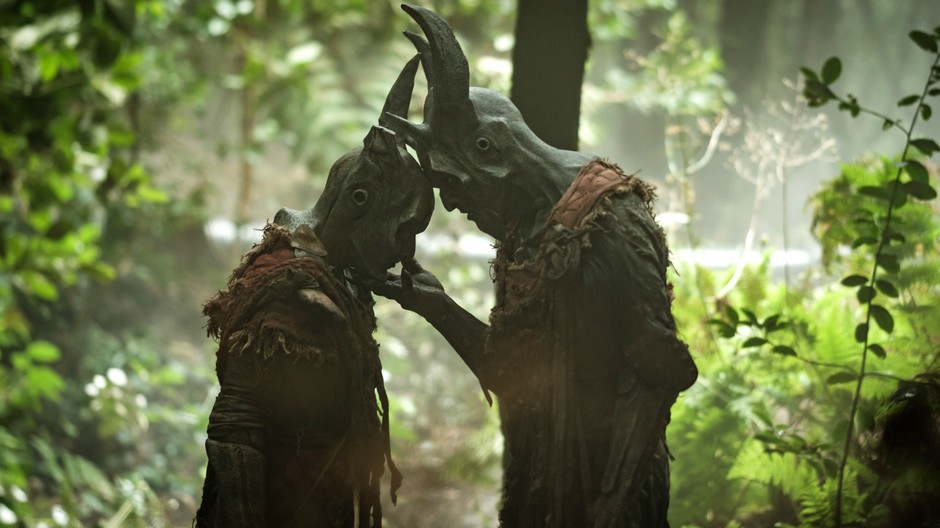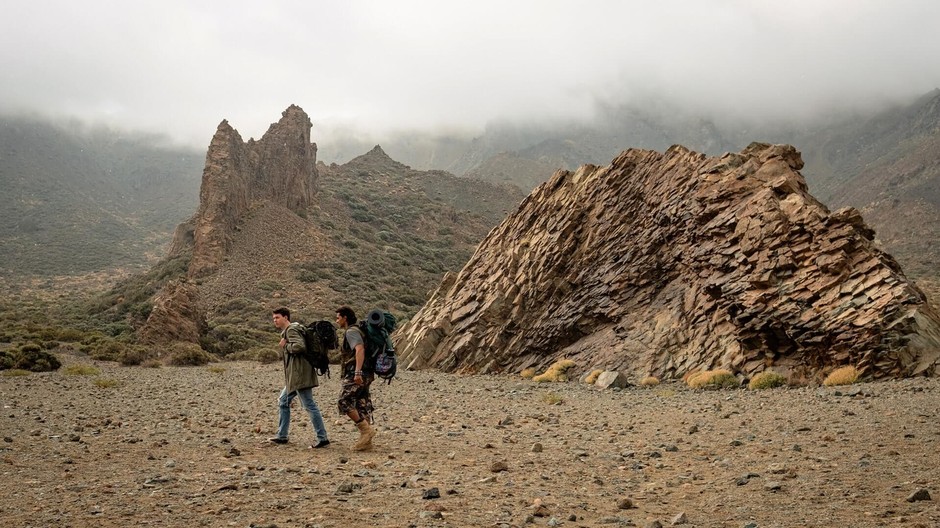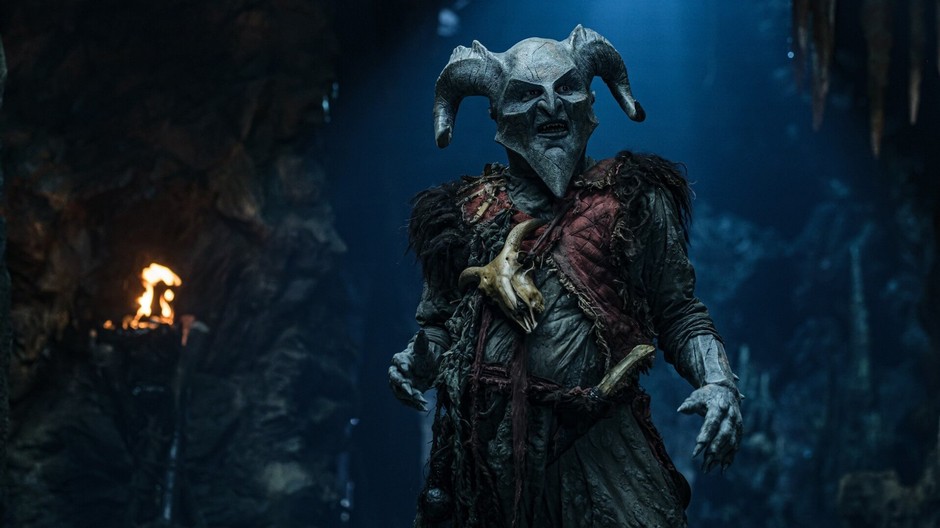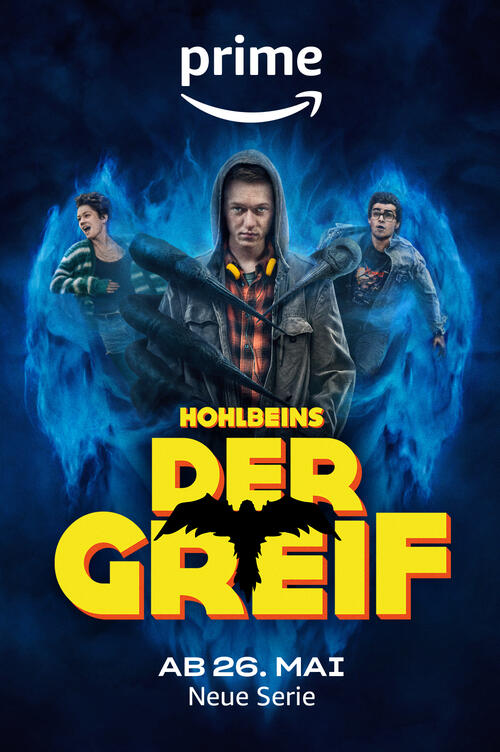 images: Willy Dettmeyer, ©Amazon, IMDb/Gordon Timpen